Improvisation
---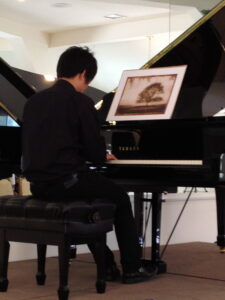 The Improvisation Program provides an opportunity to enhance total musical creativity through improvisation. Students become well-rounded musicians while developing a valuable, life-long skill. Teachers can get started teaching improvisation by using published resources and free monthly themed assignments, and can receive advice and assistance from experienced teachers in the program.
Students enter a recording of their work in the Improvisation Evaluation to receive written comments and a rating from the adjudicator. Exceptional students with high ratings may be selected to perform at a Celebration Recital and Honors Recital at the State Convention, and some may have the opportunity to participate in a Master Class.
Registration fees are non-refundable.
---
2019-2020 Improvisation Contact Information
---