Improvisation
---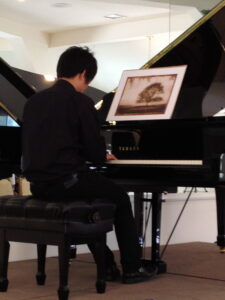 The Improvisation Program provides an opportunity to enhance total musical creativity through improvisation. Students become well-rounded musicians while developing a valuable, life-long skill. Teachers can get started teaching improvisation by using published resources and free monthly themed assignments, and can receive advice and assistance from experienced teachers in the program.
Students enter a recording of their work in the Improvisation Evaluation to receive written comments and a rating from the adjudicator. Exceptional students with high ratings may be selected to perform at a Celebration Recital and Honors Recital at the State Convention, and some may have the opportunity to participate in a Master Class.
Registration fees are non-refundable.
Improvisation in Certificate of Merit®
---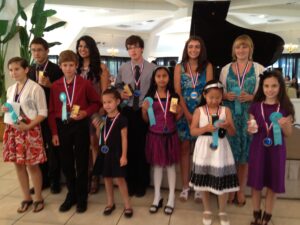 Improvisation is now offered as an optional part of Certificate of Merit® Evaluations, giving students the opportunity to balance the rigorous preparation of technique, theory, and repertoire with the creative process of improvisation. For assistance in utilizing this option in Certificate of Merit®, teachers can access the Improvisation>Documents link from your Teacher Home Page.
2017-2018 Improvisation Council
---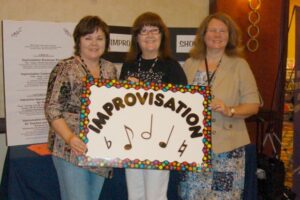 State Chair Deborah Sanfilippo
Assistant Chair Jennifer Watts