Friends of Today's Music commissions new works specifically for young musicians, sponsored by donations through the MTAC Foundation. Established in 1986 by Dr. Bob Bennett, the project has supported the creation and publication of new works by leading composers of our time. Each commissioned work is premiered by young musicians during the MTAC State Convention while the audience follows along with the published score. This program provides students the unique opportunity to collaborate with the composer of the piece, and demonstrates the importance of playing music not only from the past but also music being created by today's composers.
Friends of Today's Music Commissioned Composer
James Matheson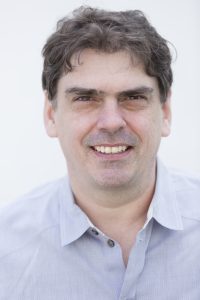 James Matheson has composed a work for a Piano Trio (Piano, Violin, and Cello).  
Join us on July 2024 during the MTAC Convention for the World Premiere.
James Matheson is a New York-based composer. Among his commissions are works for the New York and Los Angeles Philharmonics, the Chicago and Albany Symphony Orchestras, Orpheus Chamber Orchestra, Carnegie Hall, the St. Lawrence and Borromeo String Quartets, and pianists Nadia Shpachenko and Bruce Levingston. His awards include the Charles Ives Living from the American Academy of Arts and Letters, fellowships from the Guggenheim and Civitella Ranieri Foundations, and a commission from the Fromm Foundation at Harvard. James is the former Director of the Los Angeles Philharmonic's Composer Fellowship Program, and former Executive Director of MATA, which promotes the music of young composers through commissions and an annual festival of performances in New York City.
Friends of Today's Music Commissioned Works are made possible through the generous support of the Aaron Copland Fund, the Beyster Family Fund at the San Diego Foundation, and individual donations. Anonymous, individual, and MTAC member contributions are accepted throughout the year. To donate, please visit the MTAC Foundation page.
Year

Composer

Title

Publisher

2023

Courtney Bryan

Balm For Solo Piano

Courtney Bryan

2022

Reena Esmail

Dhire-Dhire
For Piano, Violin, Cello, and Vocal quartet

A Piece of Sky Music

2020/2021

Augusta Read Thomas

The Beads of Sunlight
For Flute, Clarinet, Violin & Viola (or Cello)

Augusta Read Thomas

2019

Daniel Felsenfeld

Hue & Cry
For Solo Piano

BCP Music

2018

Bruce Stark

Three Dances
For Flute, Violin, and Piano Trio

Belle-Kane Publishing

2017

Lei Liang

Tree Rings
For One Piano, Four Hands

Schott

2016

Michael Daugherty

The Old Man and the Sea
For Violin, Cello, and Piano

Peermusic Classical/Boosey and Hawkes
and Michael Daugherty Music

2015

Joan Tower

Sixth Fanfare for the Uncommon Woman
For Solo Piano

AMP/G. Schirmer Rental Library

2014

Derek Bermel

Four Homages for Piano
For Piano

Peermusic Classical

2013

Katrina Wreede

I-5
For Violin, Viola, Cello, Piano

Vlazville Publishing

2012

David Amram

Cancion de Verano
For Violin, Viola, Cello, Piano

C.F. Peters Corporation

2011

Robert Aldridge

Three Waltzes
For Piano

C.F. Peters Corporation

2010

David Rakowski

Étude-Fantasies
For Piano Four Hands

C.F. Peters Corporation

2009

Chen Yi

From Old Peking Folklore
For Violin and Piano

Theodore Presser

2008

Paul Chihara

Fantasy
Trio for Flute (Violin), Cello and Piano

C.F. Peters Corporation

2007

Gabriela Lena Frank

Danza de los Saqsampillos
For Two Pianos

G. Schirmer

2006

William Bolcom

*Nine New Bagatelles
For Piano

E. B. Marks Music, Hal Leonard

2005

Libby Larsen

PentaMetrics
For Piano

Oxford University Press

2004

Steven Stucky

*Meditation and Dance
For Clarinet and Piano

Theodore Presser

2003

Judith Lang Zaimont

In My Lunchbox
For Piano (intermediate)

Vivace Press

2002

Melissa Hui

*and blue sparks burn
For Violin and Piano

Available through MTAC

2001

Robert Maggio

Dreams from Childhood
Piano Duet (intermediate)

Theodore Presser

2000

Bruce Adolphe

Well, It's Not exactly Beethoven
For Piano

PollyRhythm Productions

1999

Martin Rokeach

*can't wait
Violin ( flute) Clarinet & Piano

Roncorp Publications

1998

Vivian Fung

Scherzo
Violin, Cello & Piano

Available through MTAC

1997

Samuel Adler

*Concerto No. 2
For Piano & Orchestra

Theodore Presser

1996

Samuel Zyman

Two Motions in One Movement
For Piano

Theodore Presser

1995

Seymour Bernstein

Fantasy on a Theme by Francisco
For Piano

G. Schirmer

1994

Stephen Hartke

The Piano Dreams of Empire
For Piano

MMB Music, Inc.

1993

Donald Waxman

Arabesques and Ostinato
For Two Pianos

Galaxy Music Corp. (ECS)

1992

Emma Lou Diemer

Three Piano Pieces

Plymouth Music/Elkin Music

1991

Gunther Schuller

Music For Young People
Flute and Piano Trio

AMP/Schirmer

1990

David Ott

*Sinfonia for Cello and Piano

Park Music Press

1989

Samuel Adler

*The Road to Terpsichore
For Piano

G. Schirmer

1988

William Albright

*The Machine Age
For Piano

C.F. Peters Corporation

1987

Leslie Bassett

*Configurations
For Piano

C.F. Peters Corporation

1986

Richard Felciano

Five Short Piano Pieces

Available through MTAC